Start Your Journey to a Career as a Daycare Teacher or a Preschool Teacher!
NOCE's Early Childhood Education (ECE) Certificate Program provides the beginning steps to prepare for your new career. If you enjoy being around children and helping little kids learn and grow, enroll today!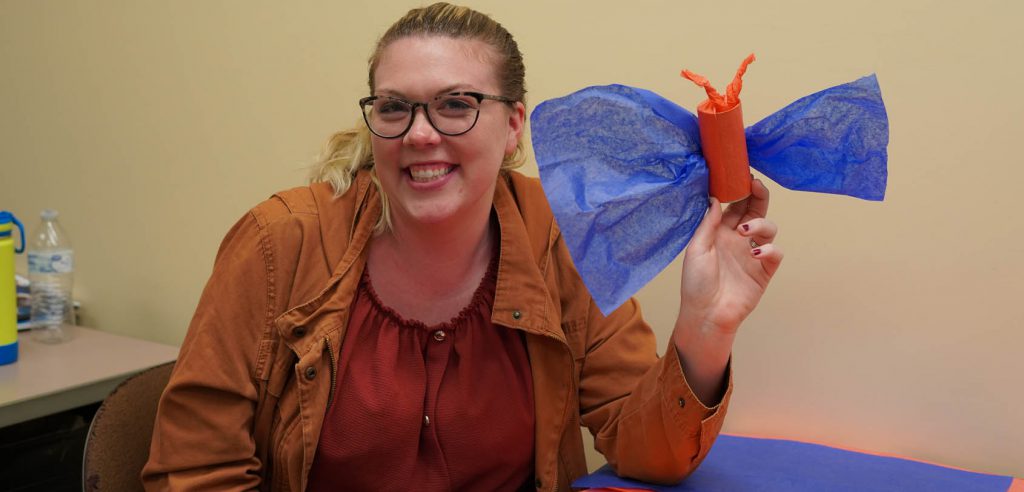 The Early Childhood Education Program from North Orange Continuing Education offers four certificate options focusing on childcare, educational support, and the management of childcare programs in a variety of private facilities. Complete the program to earn a certificate and begin your childcare career.
What You'll Learn
Students who complete the program will learn to:

Describe and understand the developmental stages of children

 

Describe family structures, and their relationship to the care and development of children

 

Being able to find dangers and issues in a childcare facility

 

Create lesson plans and activities that are appropriate for children

 

Understand the importance of nutrition and how it affects children

 

Positive communication skills

 

Being able to self-assess as a part of the teaching process

 

To be eligible, you must:

Students must be 18 years or older

 

Complete an NOCE Admissions Application  

 

Complete online general orientation at least 24 hours before registering

R

ecommended – Have basic English reading, writing, and speaking skills, and/or be at an ESL Intermediate High level

 
Get Started!

NOCE's programs can put you on the path to exciting new career opportunities and more earning potential.  Get started today!
Early childhood educators play an important role in a child's growth. They guide children through activities developed to improve social, physical, and mental well-being skills. What children learn and experience during their early years can shape who they grow up to be in this world. You'll get the training to become a caregiver, teacher's assistant, teacher, or director in a private licensed preschool center or home-based daycare center.
Careers Highlights and Opportunities
English language – reading, writing, and speaking skills usually at or above an ESL (English as a Second Language) Intermediate High level




Speaking – Talking to others

 

Instructing – Teaching others how to do something

 

Active Listening – Listening to others, not interrupting, and asking good questions

 
Infant/Toddler Caregiver
Preschool Teacher Assistant
Preschool Teacher

Infant Care Teacher

Preschool Director
Frequently Asked Questions
What do I receive when finished and how long does it take?

Students who complete the Early Childhood Education program receive a certificate. The program can be completed in as little as 8 months.

How much does it cost?

The Early Childhood Education courses are tuition-free. However, students are responsible for covering the cost of textbooks, software, course supplies, and a parking pass. 

What are the jobs and how much do they pay in California?

Career opportunities include positions such as teacher, caregiver, and assistant teacher. 

Number of jobs in 2018:

164,342

 

2018-28 projected job growth:

13

%

(much faster than average)

 

Entry-level pay in 2018: $21,920/annually, $10.54

/hour

 

Median pay in 2018: $

31,550

/

annually, $15.517

/hour

 

Note: Salary and employment outlook is for Orange County, CA, and will vary depending on skill, experience, employer, and geographic location.   
I am a disability support services student, but I also had goals to work in childcare. I was accepted into the College to Career Program and worked hard to earn an Early Childhood Education Certificate at NOCE. I was able to balance both of my DSS and Early Childhood Education Program classes with the help of the staff, my teachers, and counselors. I am happy that I was able to find a job in a childcare facility after I completed my ECE certificate! Caroline Llaban
CTE & DSS Program Graduate – Early Childhood Education Certificate