Start a New Chapter in Your Life with NOCE.
Prepare for a career in the funeral services field with training at NOCE. If you enjoy talking to others and looking for ways to help people. Consider the Funeral Service Assistant Program.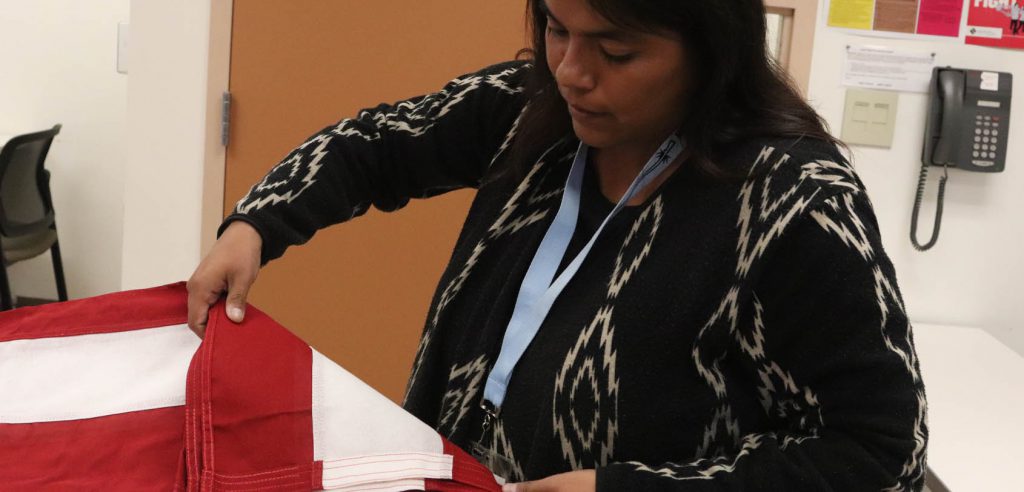 NOCE's Funeral Service Assistant Program provides an overview of the funeral service industry and offers training on how to start as a funeral assistant. The program is a pathway for interested students to transition to Cypress College's mortuary science associate and baccalaureate degrees.
What You'll Learn
Students who complete the program will learn to:

Write newspaper obituary/death notices for publication

 

Understand the business operations of a funeral home

 

Create an effective merchandise display

 

Understand funeral arrangement funding options

,

and the different types of funeral contracts

 

Understand and demonstrate respectful communication skills

 

To be eligible, you must:

Students must be 18 years or older

 

Complete an NOCE Admissions Application 

 

Complete an online general orientation at least 24 hours before registering

 

Recommended – Have basic English reading, writing, and speaking skills, and/or be at an ESL Intermediate High level

 

Recommended – H

ave basic computer skills 

 
Get Started!
NOCE's programs can put you on the path for exciting new career opportunities and more earning potential.  Get started today!
Funeral service assistants are responsible for many tasks. These tasks include, helping funeral directors, and making sure that services run according to plan. Funeral service assistants work as information managers. They schedule meetings and appointments. They organize and maintain electronic files and manage projects. All while providing customer and personal services.
You'll get training on leadership skills, practice teamwork, and develop the skills to become a valuable funeral service assistant.
Career Highlights and Opportunities
English language – reading, writing, and speaking skills usually at or above an ESL (English as a Second Language) Intermediate High level




Social Perceptiveness – Understanding people's reactions

 

Service Orientation – Looking for ways to help people

 

Basic computer and software knowledge 

 

Character skills like integrity, dependability, independence, and attention to detail
Funeral Service Assistant

 

Family Services Assistant (FSA)

 

Funeral Greeter

 

Funeral Home Associate

 

Funeral Service Apprentice

 

Funeral Home Attendant

 
Frequently Asked Questions
What do I receive when finished and how long does it take?

Students who complete the Funeral Service Assistant program receive a certificate. The program can be completed in as little as nine months.  This program can also provide a way to transfer to Cypress College's Mortuary Science degree. 

How much does it cost?

The Funeral Service Assistant courses are tuition-free. However, students are responsible for covering the cost of textbooks, software, course supplies, and a parking pass. 

What are the jobs and how much do they pay in California?

Career opportunities include positions such as funeral service assistant, family service assistant (FSA), funeral greeter, funeral home associate, funeral service apprentice, funeral home attendant. 

Number of jobs in 2018:

2,329

 

2018-28 projected job growth:

8

%

 

Entry-level pay in 2018: $2

5,043

/annually, $12.

04

/hour

 

Median pay in 2018: $

29,931

/

annually, $

14.39

/hour

 

Note: Salary and employment outlook is for Orange County, CA, and will vary depending on skill, experience, employer, and geographic location.  
I always had a desire to help people and provide guidance during life's hardest moments. I decided to enroll in the Funeral Service Assistant Certificate Program at NOCE to build the foundational skills to transition into Cypress College's Mortuary Science degree program. I continue to work on my education and build my skills to prepare for my future career as a funeral director. Conrad Hoernke
CTE Program Graduate – Funeral Service Assistant Certificate Program